We have compiled a list of highlights in Career Technical Education (CTE) from this week to share with you.
Legislative Update of the Week
Advance CTE and 52 other national organizations have signed the letter supporting H.R. 6563, the Emergency Educational Connections Act of 2020, that Rep. Grace Meng (D-NY) introduced on April 21. The homework gap affects millions of low-income, minority and rural households. COVID-19 (Coronavirus) brings forth this existing inequality that prevents students from completing schoolwork. This bill directs the Federal Communications Commission (FCC) to receive $2 million and disburse the funds through the E-Rate program, prioritizing support to students, staff or library patrons that lack access to such equipment and/or internet.
Earth Day 2020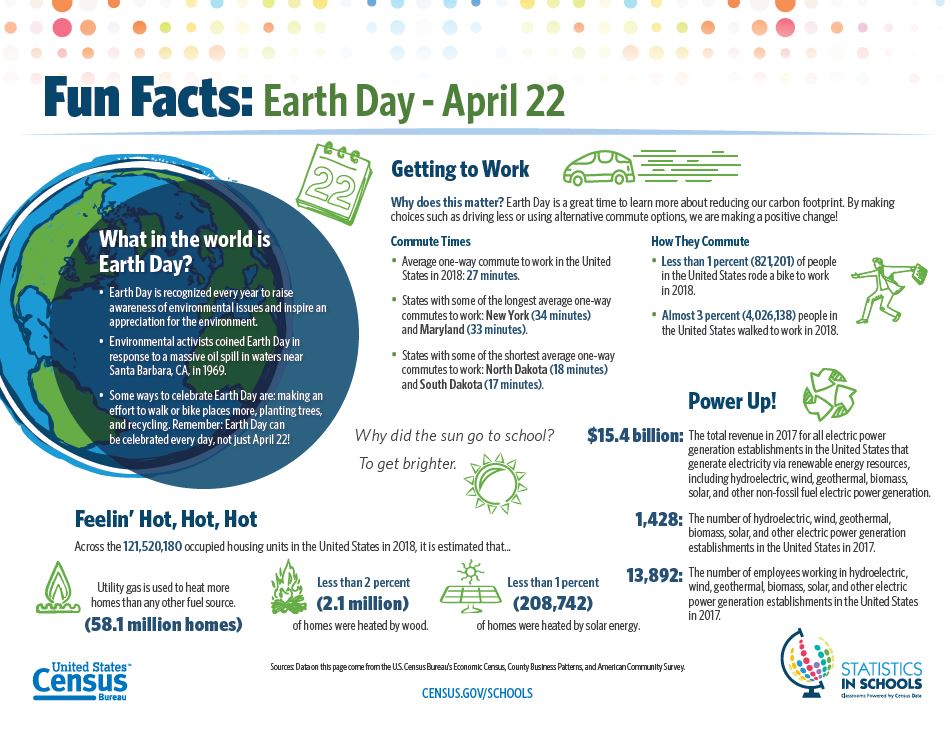 This week we celebrated the 50th anniversary of Earth Day. View the facts that attest to the impact CTE has on preserving the life of our environment.
April is Community College Month!
Follow ACCT (@CCTrustees) on Twitter and tweet with the hashtag #CCMonth.
A letter to the President of the United States and other government leaders urges them to consider community colleges and their students in future legislation- leading to a more fair and equitable America.
Career Pathway of the Week
Family & Consumer Sciences (FCS) in North Carolina have hosted a virtual spirit week to keep the spirit. View #NCFCSEd on Twitter for participants throughout the week.
Join us for a virtual spirit week starting Monday to #SayYestoFCS! Post your pictures each day using #NCFCSEd and #ctefornc to be entered into a drawing for prizes! Let's show our FCS spirit! pic.twitter.com/0m3TcFNbbd

— NC FCS Education (@NCFCSEd) April 15, 2020
Research of the Week
The Institution of Education Services (IES) has released new data that compares labor market outcomes and unemployment rates post-graduation (and more) for students who have completed three or more CTE credits in high school against graduates who did not complete three or more CTE credits.
April is Second Chance Month. View the proclamation here.
Twitter Chat of the Week
A Twitter chat on second chances brought forth resources and solutions to offer inmates and those released from prison support as they begin their paths forward. The Twitter chat was hosted by FHI 360. View #SecondChance2020 on Twitter to review the conversation.
A6: Pell Grants are a great way for the national, state, and local leaders to collectively support young adults in and out of prison. @CTEWorks advocates for reinstating Pell Grant eligibility in prisons. View our HEA recommendations: https://t.co/kU1SzCYNXz #SecondChance2020 https://t.co/gzq0rlN2ot

— Advance CTE (@CTEWorks) April 22, 2020
Video of the Week
Flavors For Life Next-gen competition program awards culinary teams for healthy meal alternatives to address the nation's obesity concerns. Congratulations to the high school teams representing the state of Nevada and their culinary programs.

Brittany Cannady, Digital Media Associate
Tags: community colleges